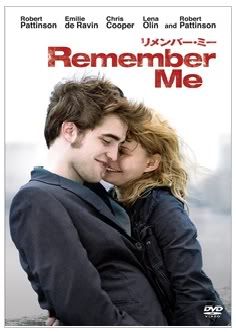 La fecha de estreno para la edición Japonesa del DVD de "Remember Me" finalmente ha sido liberada. Ya puede pre-ordenarse en Amazon. El DVD será estrenado el 9 de Marzo del 2012, e incluira material adicional.
-------------------------------------------------------
The Japanese edition of the DVD of "Remember Me" Pre-Order list
The release date for the Japanese edition DVD of "Remember Me" has finally been released. You can now pre-order on Amazon. The DVD will be released on March 9, 2012, and will include additional material.
Etiquetas: DVD, Recuérdame, Remember Me, Robert Pattinson