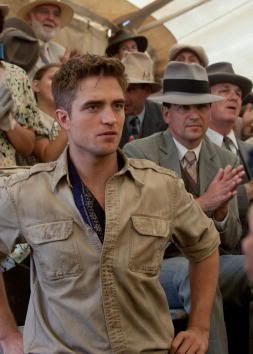 Fox Searchlight's The Descendants was named best picture of the year at the International Press Academy's 16th annual Satellite Awards, which were held Sunday evening at the Beverly Hills Hotel.
Other film winners included: score, Soul Surfer; song, "Lay Down Your Head," Albert Nobbs; cinematography, War Horse; visual effects, Hugo; film editing, The Guard; art & production design, The Artist; and costume design, Water for Elephants.
"Agua para elefantes" ganó mejor diseño de vestuario en los Satellite Awards
Fox Searchlight The Descendants fue nombrada mejor película del año en la Press Academy's 16th Internacional Satellite award, que se celebraron la noche del domingo en el Hotel Beverly Hills.
Otros ganadores de filmes fueron: Score, Soul Surfer, Song, "Lay Down Your Head", Albert Nobbs, efectos visuales de cine, War Horse, efectos visuales, Hugo ;montaje,The Guard, arte el diseño de producción, el artista y el diseño de vestuario, agua para elefantes.
Etiquetas: Awards., Resse Witherspoon, Robert Pattinson, Water for Elephants, WFE