A natural musician -- he starred in the Beatles-based "Across the Universe" -- Anderson worked on three projects in one year -- "The River," "The Grey" and "Breaking Dawn."
And then? Then there's "Breaking Dawn," the last two parts of the "Twilight" saga. In the vampire drama, Anderson plays Alistair, a particularly complex vampire who intercedes for the Cullens. The actor read the books, saw the early films and "tried to absorb as much as I could" but knew he'd never be as savvy about the character as some of the popular books' fans.
No sweat. "It's nice to play against the grain of the film," Anderson says. "He can do what he wants because he is who he is."
The 29-year-old British-born actor, however, didn't realize the devotion of "Twilight's" fan base.
"I hadn't even arrived at the motel and already there was fan mail. They figured out where I was going to be -- and I didn't even know. But every one of those letters was so genuine and so sweet."
The creepy stuff? That was saved for other actors. "A woman was standing outside the Sutton Place in Vancouver with a pair of scissors. She had flown from England to cut some of Robert Pattinson's hair for a doll."
"Breaking Dawn, Part II" (slated for release in the fall) came with such high financial stakes "tension was ripe," Anderson says. "There's not a lot of rehearsal. So before a scene with Kristen (Stewart) I had to gun up the character from the trailer to the stage. It's the first time you see this guy come to life. But until you get the gear on, you're not quite sure what he's going to be."
Joe Anderson (Alistar) en BD Part-2 habla sobre Robsten y la saga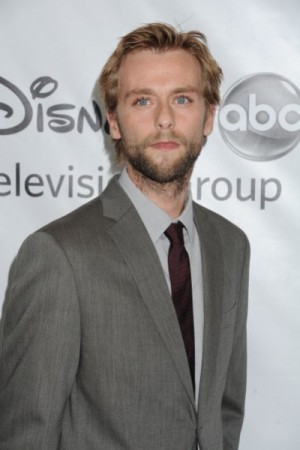 Un músico natural -- Anderson trabajó en tres proyectos en un año -- "The River," "The Grey" y "Breaking Dawn."
¿Y entonces? Entonces está "Breaking Dawn", las dos últimas partes de la saga "Crepúsculo". En el drama de vampiros, Anderson interpreta a Alistair, un vampiro particularmente complejo que intercede por los Cullens. El actor leyó los libros, vio las primeras películas y "trató de absorber todo lo que podía", pero sabía que nunca sería tan inteligente sobre el personaje como alguno de los fans de los populares libros.
No hay problema. "Es agradable interpretar contra los villanos de la película", dice Anderson. "Él puede hacer lo que quiera porque él es quien es."
Sin embargo, el interprete de 29 años de edad, nacido en Gran Bretaña, no se dio cuenta de la devoción de la base de fans de "Crepúsculo".
"Yo no había llegado aún al motel y ya había cartas de admiradores. Imaginandose cuando yo iba a estar -.. Y yo no lo sabía aún, pero cada una de esas cartas era tan genuinas y tan dulces."
Las cosas espeluznantes? Se las guardó para los demás actores. "Una mujer estaba de pie fuera del Sutton Place en Vancouver con un par de tijeras. Ella había volado desde Inglaterra para recortar algunos mechones de Robert Pattinson para una muñeca."
"Breaking Dawn, Part II" (programada para estrenarse en otoño) llegó con tan altas apuestas financieras ", la tensión había llegado", dice Anderson. "No hubo una gran cantidad de ensayos. Así que antes de una escena con Kristen (Stewart) tuve que armar el personaje del trailer para el escenario. Es la primera vez que ves a este chico cobrar vida. Pero hasta que lo consigues sobre el engranaje, no estás muy seguro de lo que va a ser. "
Debido a que Alistair emerge "y es más bien distante," que podría encontrar Anderson en el "tomar un poco de licencia literaria con él."